From our headquarters in Italy's Umbria region, CMC creates advanced packaging solutions for a global network of clients.
CMC keeps ahead of industry trends and anticipates clients' needs for efficient and sustainable packaging, mailing and printing.
Over the past forty years, we have installed more than 3,000 systems globally helping clients manage important documentation from utility bills to exam papers. As e-commerce grew and the potential of 3D packaging became a reality, in 2013 we pioneered the first solutions for perfect-sized packaging and fully automated pick to pack systems.
Working together with our clients, we strive to make our solutions better to help them achieve their sustainability and commercial goals.
3000+
systems installed globally
600+
clients and partners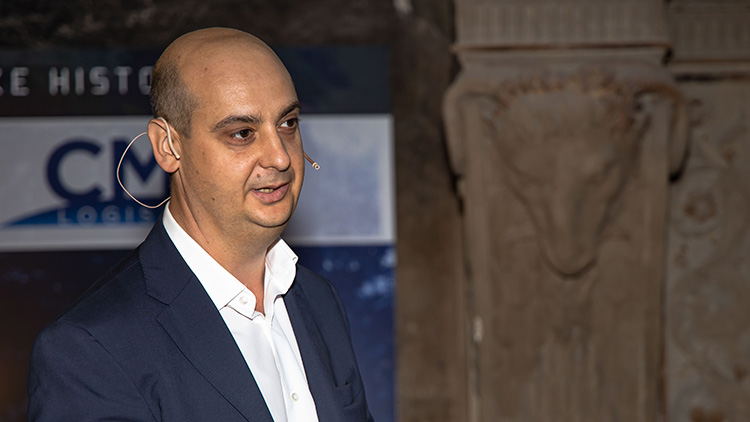 Our clients' needs are our technology of tomorrow.
Francesco Ponti
CMC CEO
Our packaging innovation journey
2021
Amazon Sustainability
Amazon Climate Pledge Fund invests in CMC.
2020
KKR Global Impact Fund
CMC becomes a KKR Global Impact Fund Portfolio Company.
2020
CMC Genesys
Automated 3D packaging solution for multi-line orders with no pre-consolidation.
2020
CMC Paper-PRO
Automatic cut-to-size paper wrapping machine for e-commerce.
2018
CMC Smartstore
Automatic intermediate storage and picking solution for single and multi items.
2017
CMC CartonWrap XL
Wide body CMC CartonWrap: big and small boxes in a single machine; this is our most flexible solution.
2017
CMC Bubblewrapper
Wrapping machine to fulfil items in dynamic bubble/poly bags. Ideal for fashion items.
2016
CMC Packvertizing
On-demand packaging with 1:1 colour printing; box presentation with branding, logos, messages, QR codes and augmented reality.
2016
CMC CartonPack
On-demand packaging machine for multi-item orders based on CMC Vary-Tote consolidating and feeding technology.
2015
CMC SmartMailer
The easiest way to fulfil orders into rigid mailer and bubble envelopes.
2014
CMC CartonWrap 1000
Input from fanfold and improved performances to 1,000 boxes/hour.
2013
CMC CartonWrap 500
Box on-demand machine for e-commerce fulfilment and POD companies.