We partner with our clients on their sustainability journey, working tirelessly to find innovative solutions to meet their specific needs.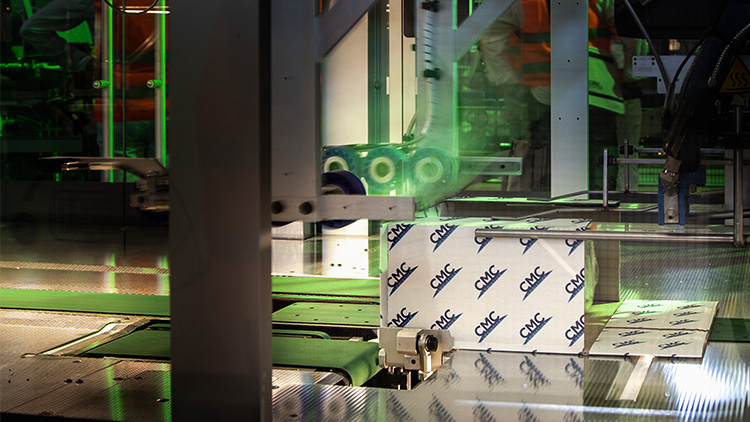 1. Always innovating
Original thinking, passion, and an open, innovative culture power our technology. From being the first company to wrap mail items to becoming the global leader in 3D and automated packaging, we are innovative thinkers who bring fresh ideas to solve our clients' challenges.
2. Improving sustainability without compromising on quality
A better world begins with greater sustainability. We are committed to always improving our solutions to minimize waste and non-recyclable packaging materials. This ambition never interferes with quality. In fact, it helps to enhance it because we constantly stress test our products to make them better.
3. Global recognition and backing
Our proven track record has been globally recognized. In November 2020 we became a KKR Global Impact Fund Portfolio Company – powering greater innovation and sustainable technology.
We are honored by the trust of our clients – leaders in their respective industries – in our commitment towards a greener future. We provide smart solutions for sustainable packaging to over 600 clients globally.
4. A trusted partner
At CMC, we prioritize partnership, offering tailor-made solutions and support at every stage. We are motivated by our clients' business challenges. Together we develop efficient and elegant solutions with continuous upgrades to support client productivity.
With a dedicated Training and Research Centre, we offer intensive training to provide the necessary knowledge to operate and maintain the systems, troubleshooting operations to benchmark operational efficiency. In addition, we train our distributors with in-depth knowledge of our solutions to sell and support products in their region.
5. Transparency
We don't sell a box or a business model dependent on selling the most paper possible. It is our goal to reduce consumables and let clients keep the savings in money and resources.
CMC offers full transparency to either use our offerings or negotiate, design, and purchase your own consumables. Whatever works best for our clients and their business needs is the right choice.
Testimonials
But don't just take our word for it – see what our clients have to say:
For companies, CMC means high productivity, quality of service and cost reduction. They no longer have to store multiple-sized boxes, resulting in less warehouse space. There is no longer a risk of not having the correct size box, the shipping labelling system is integrated, and high productivity (up to 1,000 boxes in 1 hour) is guaranteed. Not to mention the positive image perceived by clients, who care about a lower environmental impact linked to their purchases, fast deliveries, easy-to-open packaging, and ease in the return process.
Alessandro Bursese
CEO, LDI Logistics Group
We were looking for a sustainable packaging solution that would not only bring us more operational efficiencies, but also help us achieve more sustainable and carbon-neutral operations, including the use of 100% recyclable materials.

By introducing a variable and sizeable solution like the CartonWrap 1000, we were able to effectively take all plastic packaging out of the equation for our client. This technology allows us to package and ship smaller fulfilment sizes than ever before.

Even in the traditional box and carton methodologies that use recycled material, there is still a significant cost in either shipping air or utilizing some kind of void filler. These inefficiencies increase your carbon footprint, be it in the warehouse space or in the supply process.
Daniel Truong
Program Manager, Toll Group
Since introducing CartonWrap, LF estimates it will save about 25% (410 tons) of packaging boxes and 90% (0.2 tons) of OPP tape annually. It is predicted that the use of vinyl (about 66 tons a year) used to pack small-volume products will be reduced.
Oh Kyu-sik
CEO, LF