We help retailers and e-commerce companies meet the rising demand for omnichannel and DTC purchase experiences.
We innovate solutions for both B2B and B2C deliveries, ensuring minimal waste, greater sustainability, high quality, and personalization.
Challenges
1.
Flexing operations to address labor shortages and peak season demand
2.
Optimizing packaging for a wide range of SKUs
3.
Shortage of shipping capacity
5.
Reliability of automated processes
6.
Customer experience as a differentiator
CMC solutions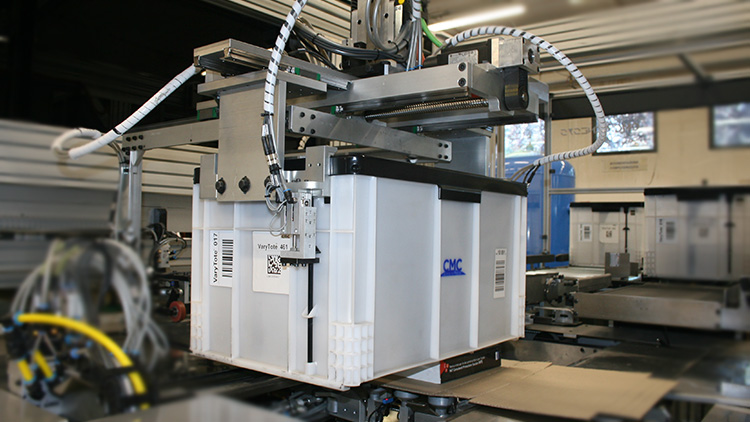 Item 1
We understand the difficulties of meeting demand with standard pick line processes. Our automated solutions can be fully integrated with existing infrastructure, achieving speeds of one box every 3.5 seconds, to handle periods of high demand.
We work extensively with all leading integrators to give you a complete system solution, both for green and brownfield projects.
Our focus on innovation and partnership means we provide continuous upgrades to help clients scale and meet new challenges without compromising on quality.
Item 2
Less volumes means higher truck density, thus potential for cost reduction in carrier costs and lower CO2 emissions.
Our packaging solutions provide flexibility in both format and size of box we produce, allowing a mix between single and multi-line packaging. Quick, easy, and adaptable to your product requirements, perfect-sized technology uses less materials, reduces waste, and optimizes cost and shipping size.
Personalization is key. CMC Packvertizing's dynamic, full color printing delivers the customer experience through branding and targeted marketing messages.